Our name is very important to us. It underpins the very core of our ethos. Through building trusted partnerships with our clients they become more than clients — they become our friends. Our clients become part of our brand, using one of our current clients Horkey & Mardle as an example: 

Two friends with one aim. The vision is simple: to create a studio with our client partnerships at the core, to grow with our clients and to give them the very best of our 20+ years experience in the industry. To create work that is beautiful, meaningful and relevant. To give a collaborative and exciting process where our clients are involved in every step of the work. 
With our experience we have been very lucky, currently and in previous roles, to have worked with such brands as: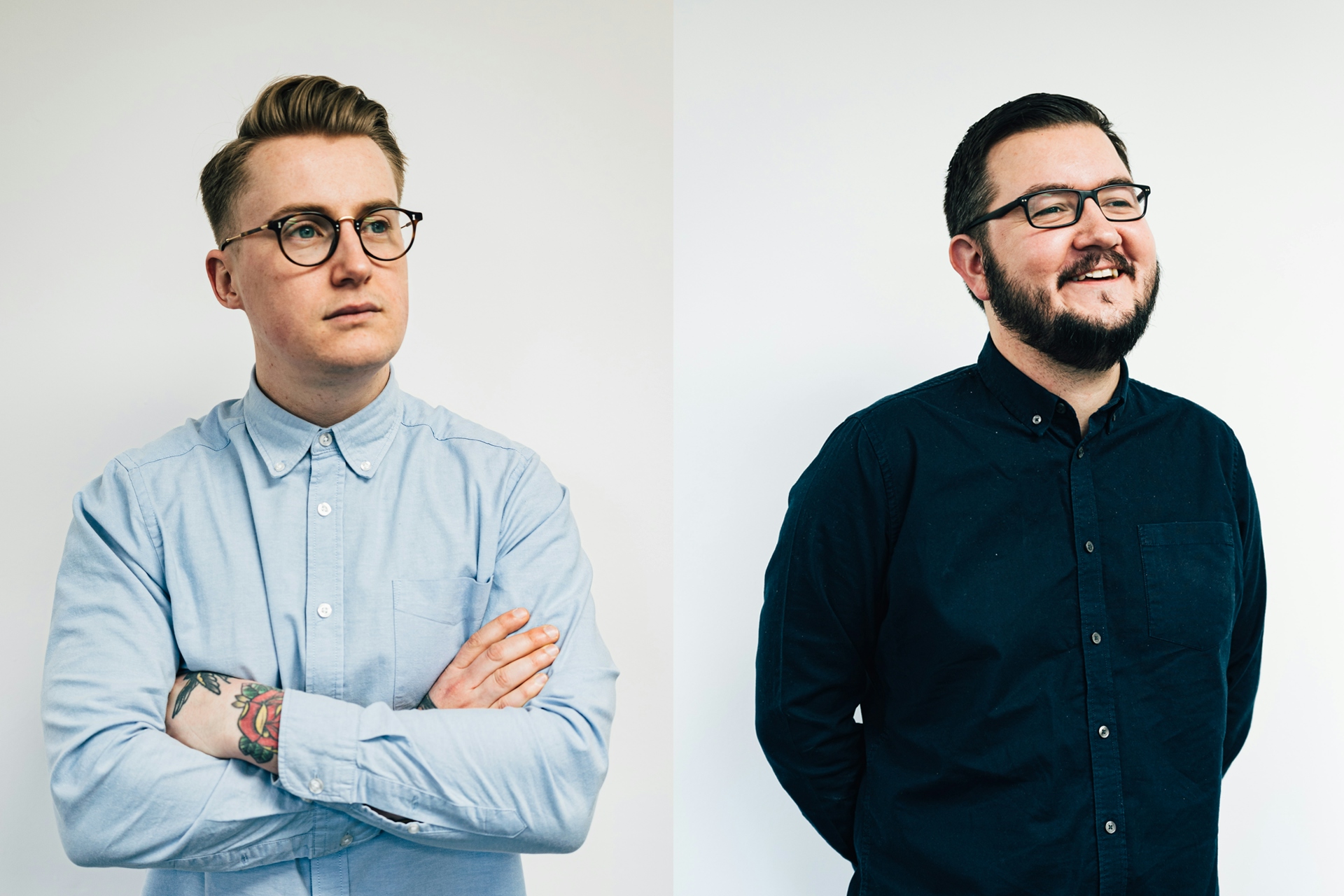 We will always ask the hard questions — we aren't afraid to ruffle some feathers in search of the right solution. We produce solutions that fit your customers' needs, not the ones that you might think you need. 
We never stop collaborating — with every project it's about keeping you involved as much as possible in the decisions we make along the way.  
Process is key — we have a process and tool set which we have simplified down over a few years to keep our projects on track and on deadline. 
What we work to daily: 
Keep it simple, do it well.
That will do, will never do. 
Always be iterating.
Be open, share ideas and resources.
Always be positive.
Break the mould.
For us, its important to work with businesses of all scales, from local start-ups to multinational household names. We ask our clients to be daring, be open to change, not be scared of a tough question or two and to bring the ambition to go the distance. 
Our focus is on brand, websites, digital experiences and eCommerce. That is not to say we don't take on other types of design projects, so don't be afraid to say hi if your project doesn't quite fit into those boxes. 
Beeston Brewery

Stained glass inspired branding and illustration for local Norfolk brewery

Beeston Brewery

Horkey & Mardle

Crafting a visual and online personality for a unique grazing table startup

Horkey & Mardle